Ryan Preece spent the past several years watching the Snowball Derby from home and wondered why he wasn't there too.
So, he decided to do something about it.
Simultaneously, NASCAR Cup Series crew chief and 2007 CRA Super Series champion driver Chris Gabehart had also been fighting the itch to get back into the Super Late Model game in some capacity. So, he decided to do something about that too.
Friends since their NASCAR Xfinity Series tenure at Joe Gibbs Racing, it made all the sense in the world for Preece and Gabehart to join forces, and that's exactly what happened.  Preece is from Berlin, Connecticut.
Compensated Advertising

"Sitting at home, watching it last year, it wasn't much fun," Preece said. "That's when I decided I wanted to do this. Knowing Chris pretty well, I texted him, because this is his background and I wanted to know what direction he would go if he wanted to buy a Super Late Model."
This No. 6CT is like an all-star team of short track enthusiasts from all corners with the common goal of not watching the Super Bowl of Short Track Racing from their couches this December. It includes Preece and Gabehart, but also includes many of the Tour Type Modified crew members that Preece rolls with in New England.
That includes close friend and leading shock builder Brannon Earnest, and longtime tire guy Mike Perry, too.
Preece also has a friendship with Port City Racecars driver Bubba Pollard that began at the World Series of Asphalt at New Smyrna in 2018. Gabehart and Pollard both pointed Preece towards Port City operator Gary Crooks and the car was hastily constructed over the past 50 days.
"I found out they were building this new car and a lot of it was new to me as a Modified guy, but I really wanted to be a part of it," Preece said. "So, we probably could have went with a different chassis manufacturer and have got a car a lot sooner, but I was just really excited to work with everyone and be a part of this entire package."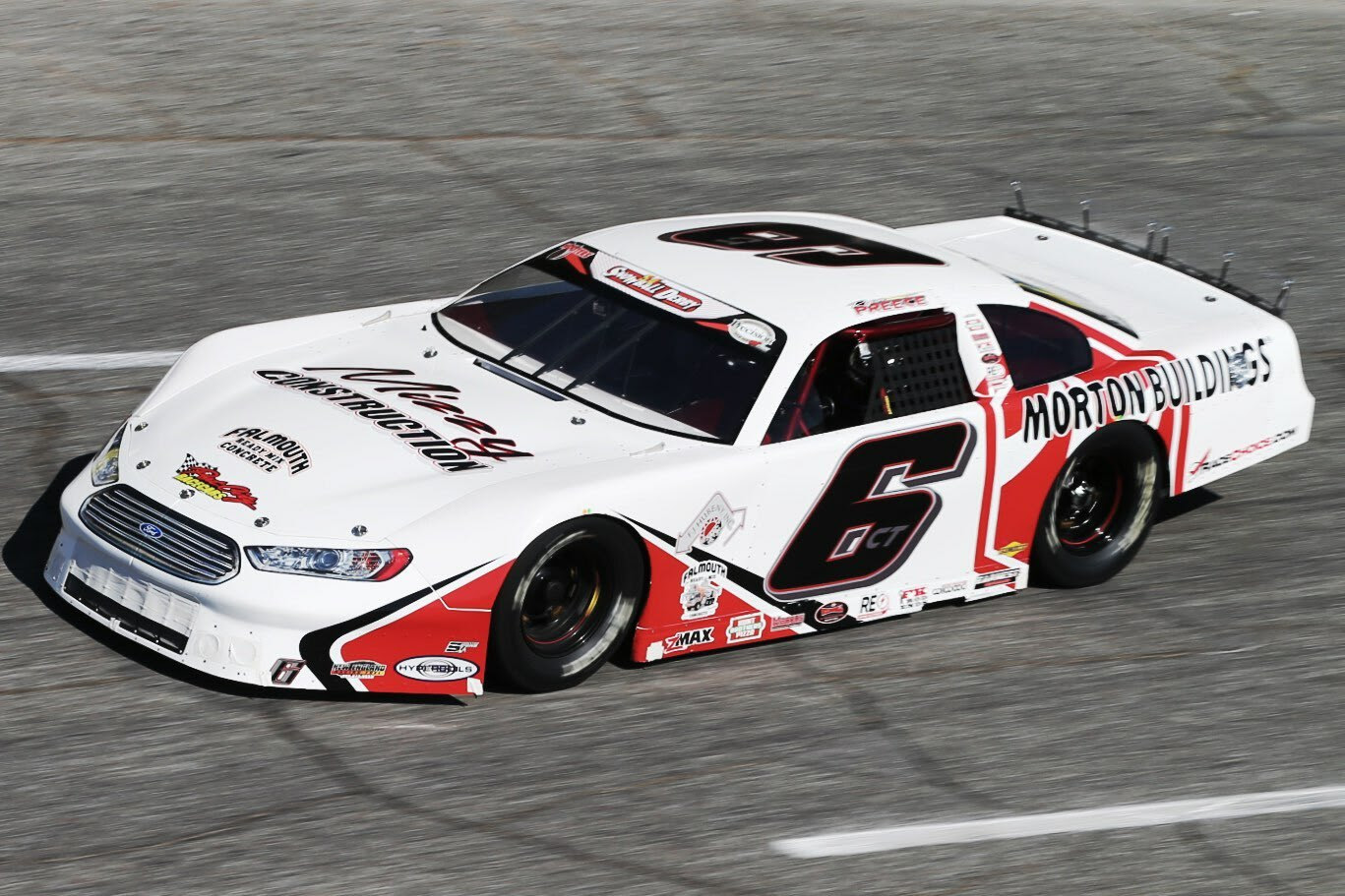 With a busy NASCAR Cup Series off-season on pause for the banquet in Nashville, Gabehart was able to add this week to his schedule, and the short track champion turned ace crew chief for Denny Hamlin couldn't be more excited to get back to his roots.
"I just love this kind of racing," Gabehart said. "I've been fortunate enough to move on to Cup Series, but this grassroots stuff is something I never stopped following. Cool cars. Cool race tracks.
"And what I appreciate the most about where I've been and what I've learned, is that I come back here with just a completely different perspective and appreciation. I love data driven racing. I'm an engineer. There is just less of that here and I can exercise some muscles that I don't get to every weekend in the Cup Series."
Even though Preece got a late start with a car that was only completed just in time to test on Monday, he says the team has made good progress. He hasn't raced at Five Flags in December since 2008, so he isn't even sure what good feels like yet, for good and bad.
"I don't have any bad habits either," Preece said. "This place kind of reminds me of Atlanta in a Cup car because it doesn't turn unless you hit the yellow line. It's super line sensitive.
"But I'm really excited because I've put a lot of myself into this car to do this race, and hopefully it's a success."
SOURCE: SPEED51 AND RACING AMERICA (photos are theirs, also)
Total Page Visits: 1368 - Today Page Visits: 3